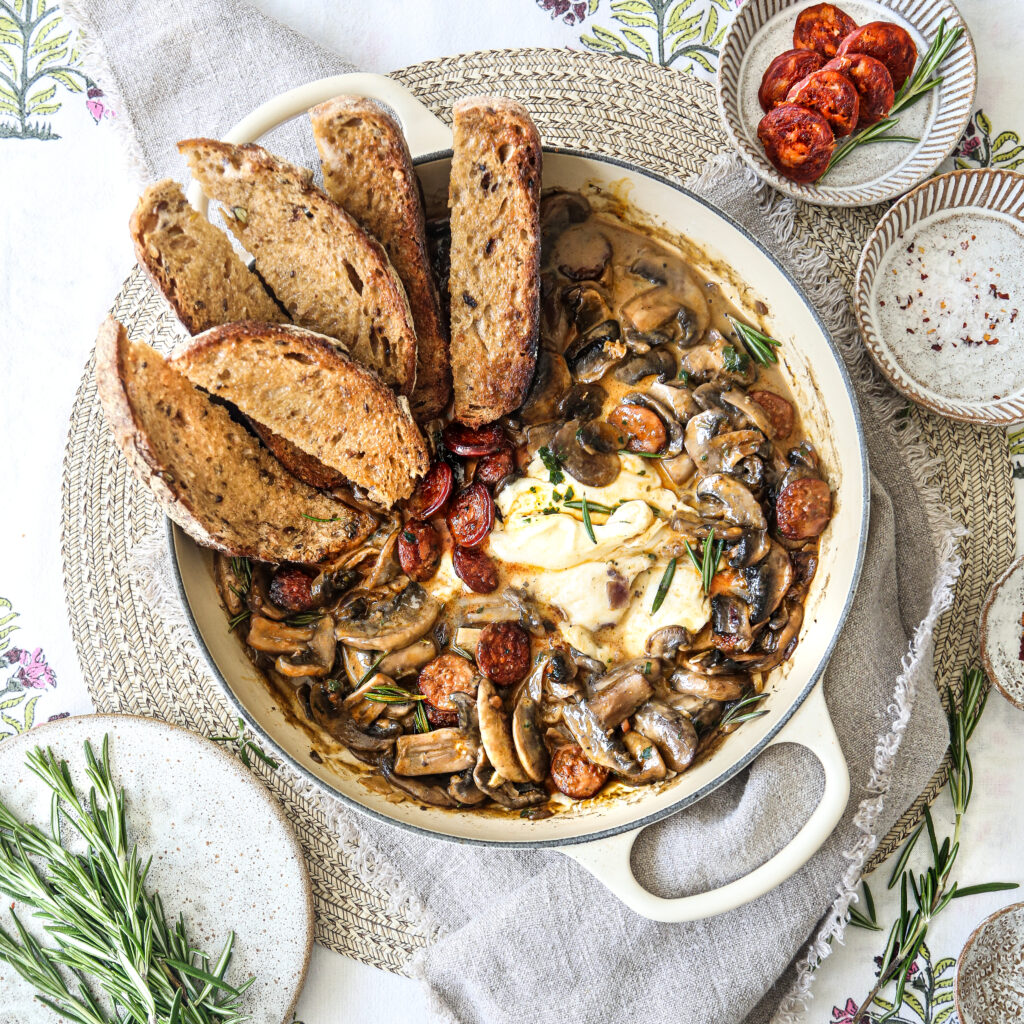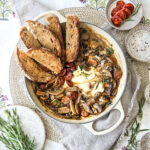 Ingredients
Ingredients

75g chorizo, sliced

a splash of olive oil

1 red onion, sliced

2 cloves garlic, grated

1 sprig rosemary

750g large mushrooms, thickly sliced

250ml white wine

200ml water

1 chicken stock pot/cube

2 tbsp double cream

1 ball buffalo mozzarella

2 tbsp chopped parsley

Toasted and buttered sourdough to serve
Instructions
Method
Fry the sliced chorizo in a non stick. Once crisped remove to a side plate. To the same frying pan add the chopped red onion and cook until softened. Next add in the crushed garlic (any sooner and it may burn) and a rosemary sprig followed by the thickly sliced mushrooms. Season well.
Once the mushrooms have cooked down and there is almost no liquid left in the pan pour in the white wine. Simmer until reduced by half before adding 200ml boiling water and a chicken stock pot. Mix well and simmer for about 5 minutes. If the liquid is too much or too little reduce a little longer or add a splash more.
Finally, return the chorizo to the pan, pour in the double cream and stir through the parsley. Drop in a mozzarella ball (or you could add slices of it if you prefer) and then put a lid on so the mozzarella melts, just a few minutes on a medium heat.
Serve with buttered sourdough to scoop it all up. I like to squish the mozzarella a little to show everyone its gone gooey! Delicious!
xxx