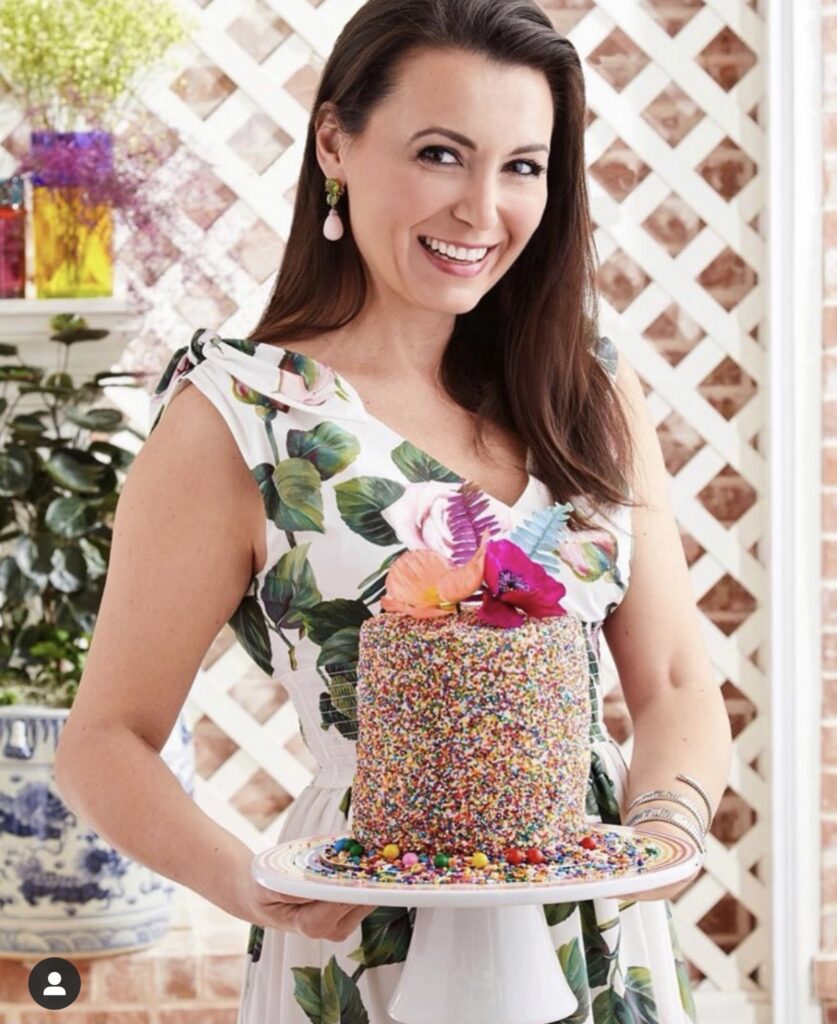 Kimberly Whitman is an author, tablescaper and ultimate Texan hostess with all the tips and tricks to create perfect occasions. We caught up with her to hear the details on how she does it.
Mel: What's the entertaining scene like in Texas? It looks vibrant with so many beautiful homes so it must be fabulous to live there.  
Kimberly: Texans love to entertain in a big way. Whether they are hosting a dinner, a shower or a grand ball, every detail is carefully thought through by the hostess and appreciated by the guests. Texans are warm and inviting by nature so entertaining is a natural extension of that.
Mel: What's your favourite occasion to create a tablescape for?
Kimberly: I love to set a table for a seated dinner or luncheon but I also love to set the dining room table for a buffet. I guess I have a favorite room – our dining room – more than a favorite occasion.
Mel: Do you have a favourite colour palette you like working with?
Kimberly: I love color in general! It is impossible for me to pick a favorite. I am usually inspired by the season. I love warm rust, peach and eggplant in the Fall. In the winter, I tend to use my classic blue and white. Spring calls for vibrant aqua, coral and yellow. Summer at the lake is usually set with more nautical blue and white or summer green.
Mel: What are your do's and don'ts for a successful dinner party?
Kimberly: Do prepare ahead of time so that you can relax when your guests arrive. Don't stress – It defeats the purpose of a party which is to have fun with friends. Do mix up your guests and seat people with someone they might not know. Don't forget to make introductions and tell people what they might have in common. Do spend time speaking to the guests on both your left and your right.
Mel: What's on the menu?
Kimberly: My husband loves to cook and enjoys hosting "pasta night" or we hire the food and create a seasonal menu.
Mel: What's your favourite hostess gift?
Kimberly: I have so many favorites! I love to find something from my on-line shop ( ShopKSW.com) that is new and fresh. Lately, I have been taking these wonderful and colorful USB candle lighters along with a candle.
Mel: What brands do you like to wear when you're entertaining?
Kimberly: I like to wear a long flowing dress, a statement piece of jewellery and comfortable shoes. I have so many favorite brands and I try to keep them up to date in the "shop my style" section of KimberlyWhitman.com
Mel: What does everyone drink?
Kimberly: For casual gatherings, we love to serve "Ranch Water" which is really just Tequila, Soda Water and Lime. It is delicious and refreshing!
Mel: You're having a dinner party, what time does everyone arrive and leave… be honest.
Kimberly: This is always different. We don't have much of a formula. We have children who are busy with homework, sporting events, and lessons so we are often working around a busy and full calendar and so are many of our friends. Because of that, we often squeeze in time to gather! We often find ourselves hosting family dinners lately. We invite an entire family over for a causal meal.
Mel: I'm a huge dog lover and absolutely love my cockapoos, Elsa and Arthur so I got quite excited when I saw your book on dog birthday parties. Do you really hold birthday parties for dogs?
Kimberly: I used to but not much anymore. Before I had children, I enjoyed spending time with others who loved their dogs as much as I do! As much as the parties were for the dogs, they were also for the owners. It was a great way to celebrate the unique bond that we share.
Mel: I see you watched Bridgerton, has it inspired your style?
Kimberly: I'm such a history buff and historical fiction is really my favorite. I loved Bridgerton and I especially loved zeroing in on the tablescapes and entertaining styles. The Regency Era was full of great advances in porcelain manufacturing and it is so interesting to look back on how that impacted the style of entertaining and tablescapeing of the era. It played a big role in how we set the table and dine today! I designed a modern take inspired by the Bridgerton Family's table for my e-commerce site, ShopKSW.com
Mel: Would our Elisabeth-Rose tablecloths suit your style?
Kimberly: Absolutely! It is so lovely! What a cheerful and beautiful start to a table.
Mel: Can you share a Texan recipe with us?
Kimberly: This is a fun recipe from my book, Parties Around a Punch Bowl:
MANGO GUACAMOLE
This slightly sweet and salty guacamole served with tortilla chips is a delectable theme pairing for Margarita Punch.
2 avocados
1 mango
1/2 cup chopped onion
1/4 cup chopped cilantro
1 teaspoon garlic salt
1/4 cup chopped fresh tomato 1/4 cup lime juice
MAKES ABOUT 3 CUPS
Combine all ingredients together and serve with tortilla chips.
Mel: Thank you so much for having a CHIT-CHAT Kimberly. I've loved hearing about your entertaining and can't wait to try your recipe and Margarita Punch. 💚